Paul Pierce is talking trash.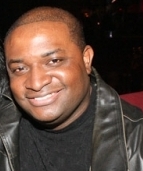 Blog King, Mass Appeal
LOS ANGELES — "TaDow! How you like me now?" More than a month after ESPN fired his black ass, Boston Celtics legend Paul Pierce is still yappin' his beak. The former Kansas Jayhawk got a pink slip in April after he disseminated a series of Instagram Live videos that show him gambling and puffin' marijuana with a harem of scantily clad strippers. ESPN, which is owned by Disney, wasn't amused. Paul's indenture was terminated within two days. "ESPN I don't need you," the 43-year-old baller tweeted Wednesday.
"I got Ethereum Max. I made more money with this crypto in the past month then I did with y'all in a year. TRUTH shall set u Free… my own Boss. EthereumMax.org check it out for yourself."
Paul is obviously still pissed about his studio cessation with ESPN's "NBA Countdown" and "The Jump." Disney officials, however, said he could've maintained employment had he not uploaded the stripper videos himself. Paul, a 10-time All-Star, played 19 seasons in the NBA before joining ESPN in 2017.
Paul and his wife, Julie, have three children.
The Oakland native also goes by the sobriquet "The Truth."
Is Paul experiencing a midlife crisis?
Will he regret bragging and burning his bridges?
Watch untamed stripper footage.
Share your thoughts.