Dalton teachers facing a lawsuit.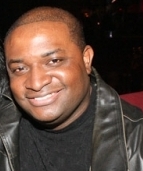 Blog King, Mass Appeal
NEW YORK — First, they decided to inoculate children with Bill Gates' coronavirus vaccine. Now this: Educators at the Dalton School in New York are catching hell for teaching first grade students how to masturbate for depopulation purposes. One of the teachers, Justine Ang Fonte, played a "Woke" cartoon for a classroom full of 6-year-olds that inspires jerking wieners and pleasuring vaginas. Justine's "porn literacy" workshop is also designed to demoralize males and females by discouraging copulation with each other. The extirpation of heterosexual coitus promises to suppress procreation.
"Hey, how come sometimes my penis gets big and points in the air?" asks the little boy in the cartoon before adding, "Sometimes I touch my penis because it feels good." Dayuuummm! Seconds later, a little girl chimes in with, "Sometimes, when I'm in my bath or when mom puts me to bed, I like to touch my vulva too." Parents are understandably pissed and there's threats of a lawsuit.
Is the topic of masturbation inappropriate for first graders?
At what age should we learn to jack off?
Watch the disturbing cartoon.
Share your thoughts.