Patrisse Cullors leaving network.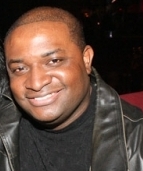 Blog King, Mass Appeal
LOS ANGELES — Patrisse Cullors, co-originator of "Black Lives Matter," is calling it quits. Yessir, the lesbian Marxist is leaving the negro organization to become… a movie star. Patrisse stepped down Thursday as executive director of the "Black Lives Matter Network" amid allegations of swindling donors to help bankroll her real estate procurement binge. She's also sick and tired of Candace Owens and far-right groups besmirching her hard-earned eminence.
The 37-year-old lesbo will now shift her immediate cynosure to the impending release of her second publication coupled with the new multi-year television indenture she recently signed with Warner Bros. Entertainment, Inc. In other words, she's about to get paid and it'll have nothin' to do with donations.
"I've created the infrastructure and the support, and the necessary bones and foundation, so that I can leave," Patrisse told The Associated Press. "It feels like the time is right." Patrisse, if you recall, became the bullseye of right-wing opprobrium last month when she expended millions of dollars on a handful of extravagant real estate properties located in predominantly White neighborhoods.
Disparagers are still quick to reference the $90 million in charitable funds Patrisse deposited following the officer-involved asphyxiation of George Floyd. "Those were right-wing attacks that tried to discredit my character, and I don't operate off of what the right thinks about me," she bemoaned.
Patrisse's friend, "Black Lives Matter" activist Sasha Johnson, was shot in the head last week at a house soirée in London. Many are speculating the shooting has something to do with Patrisse's abrupt resignation. Are you happy to see her go? Is she better off with a television métier?
Watch Patrisse elucidate the surprise cessation.
Share your thoughts.