Black man gets prison sentence.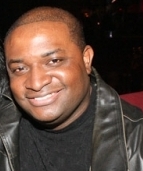 Blog King, Mass Appeal
CAPE GIRARDEAU — Cedric Charles Moore Jr., a 28-year-old Black man, was thrown in the slammer after he sucker-punched a 12-year-old White boy for no reason. The heinous ordeal transpired last July in Cape Girardeau, Missouri. It was also captured on video. Surveillance footage shows Cedric egress a black SUV while Ethan Hagler was busy breakdancing on the corner of Main and Independence. When Ethan turned his back, the negro malefactor creeped up from behind and knocked him upside the head.
Ethan's dance teacher, Michael Curry, and another boy chased Cedric as he sprinted back to the SUV. Ethan suffered a concussion. Cedric was arrested and charged with second-degree assault. Now he'll spend 7 years in prison. Do you agree with the sentence? Should this be considered a hate crime?
Watch the disturbing video.
Share your thoughts.