Tyson harbored suicidal thoughts.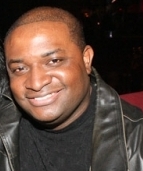 Blog King, Mass Appeal
LOS ANGELES — After masticating Evander Holyfield's earlobe in 1997, "Iron" Mike Tyson contemplated killing himself. But, thanks to the consumption of psychedelic mushrooms, he's no longer suicidal. Turns out, the fungal herb "saved his life." The 54-year-old boxing legend dropped the bombshell during a recent appearance on Logan Paul's "Impaulsive" YouTube podcast. "To think where I was – almost suicidal – to this now," Tyson explained. "Isn't life a trip, man? [The mushrooms are] amazing medicine, and people don't look at it from that perspective that it needs to be looked into."
Midway through the chinwag, Tyson ingested 4 grams of magic mushrooms and smoked some weed. He was higher than Snoop Dogg at the BET Awards. "I can't even tell you what mental issues I used to have. I was sick," he bemoaned. "Everyone thought I was crazy, I bit this guy's ear off. I did all this stuff, and once I got introduced to the shrooms …my whole life changed. I started boxing! Look at what I'm doing now."
"If you put 10 people in a room that don't like each other and give them some psychedelics, they'll be taking pictures with each other," Tyson continued. "Put 10 people in a room who don't like each other and give them some liquor, and they'll be shooting everybody. That's real talk."
You heard the man.
Tyson said alcohol induces murder while mushrooms inspire tranquility.
Do you agree with his philosophy on herbalism?
Are shrooms the key to resolving conflicts?
Watch the alarming podcast.
Share your thoughts.