LeBron is finally showing his age.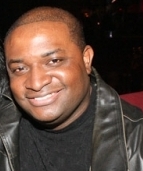 Blog King, Mass Appeal
LOS ANGELES — You can stick a fork in the Los Angeles Lakers because they're done. LeBron James and the defending NBA champions were beaten to a bloody pulp Thursday night, losing 113-100 to the Phoenix Suns in Game 6 of their first-round series. "We got our ass kicked," LeBron explained during his postgame news conference. "It's that simple." After sitting out Game 5 with aching balls, Lakers forward Anthony "Street Clothes" Davis tried to give it a go. But he was benched after 5 minutes when it became visibly evident he was hobbled. Davis, 28, ain't never healthy; hence the moniker "Street Clothes."
The mortifying defeat not only eliminated the Lakers from the playoffs, it effectuated an eye-opening cessation to LeBron's impressive postseason winning streak. Prior to the ass-whuppin,' King James was a perfect 14-0 in the first round. He accomplished the feat in playoff appearances for the Lakers, the Cleveland Cavaliers and the Miami Heat. To call LeBron a rolling stone would be a vast understatement.
LeBron has also advanced to the NBA Finals 10 times, he set the league record for most postseason games played, and he's the only player in NBA history to win titles with three different franchises. That being said, LeBron's gettin' old and even Stevie Wonder can see he's no longer fit to piggyback a franchise. King James is merely an appetizer at this stage of his illustrious métier, not the main entrée.
LeBron will now shift his immediate cynosure to Hollywood. His new film "Space Jam: A New Legacy" is scheduled to hit theaters in July. When asked if he plans to pursue a third gold medal, LeBron replied: "Nah, I think I'm gonna play for the Tune Squad this summer instead of the Olympics."
Thanks to the supernatural marksmanship of All-Star guard Devin Booker, the Lakers trailed the Suns by as much as 29 points in Game 6 after losing by 30 in Game 5 which means they weren't competitive. Like LeBron said, they got their "ass kicked." The championship window in L.A. is presumably closed.
When the final horn sounded, a mortified LeBron scurried towards the locker-room without shaking hands.
Critics said he demonstrated poor sportsmanship.
Do you consider LeBron a sore loser?
Is it time for him to retire?
Watch postgame coverage and highlights.
Share your thoughts.