Scooby-Doo & Pals solved COVID-19 vaccine scandal
Scooby-Doo busts Fauci and Gates.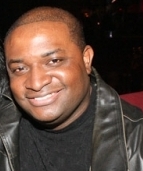 Blog King, Mass Appeal
HOLLYWOOD — Let's give Scooby-Doo & Co. credit for providing veracity on a contagion that's baffled mankind. The private eye canine — along with Fred, Daphne, Velma and Shaggy — did something government officials couldn't do. They solved the mysterious case of the coronavirus pandemic. In a recently released cartoon concocted by Rob Dew at Infowars, the probing quintet proved COVID-19 is nothing more than a depopulation apparatus coupled with financial chicanery. "Thanks to you kids, we now know the virus is a hoax," the Sheriff proclaimed. Velma and Daphne then removed the masks of each malefactor one by one. They learned Xi Jinping, Dr. Anthony Fauci and Microsoft honcho Bill Gates are masterminding the scandal. "Like, I thought doctors were supposed to help people, not scare them," Shaggy said.
"I get it. So Bill Gates wanted to vaccinate everyone after Fauci convinced them there was a deadly disease outbreak," Velma added. "That's diabolical."
Thanks to those meddling kids, Dr. Fauci and Mr. Gates are headed to the penitentiary. For that, the gang deserves a Scooby Snack. "Don't worry kids, these globalists won't get away with their pandemic hopes this time," the Sheriff said. "Where they're going, they'll be locked up for a long, good while — in the Big House!"
In case you didn't know, Mr. Gates — a self-proclaimed Satanist — has a patent (060606) on a cryptocurrency system that's allegedly designed to transform vaccinated humans into walking credit cards he calls "Miners."
That's not a misprint.
The patent contains 666 — aka the "Mark of the Beast." 
The panacea also lacks FDA approval.
It's merely authorized for emergency use only.
Watch the hilarious cartoon.
Share your thoughts.