White man sues greedy stripper.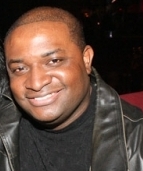 Blog King, Mass Appeal
HOUSTON — "I'm in love with a stripper!" Robert Wallace, a 32-year-old software developer, became both a simp and a laughingstock when loaned a black stripper $2,000 then sued her to get it back. Silly rabbit, Trix are for kids. The alleged swingle transpired in Houston, Texas. Robert also gave her a laptop, numerous electronics, a credit card and his DVD collection. To call him pussy-whipped would be a vast understatement. "We had a dating relationship and, on May 3rd, we had broken up," Robert told reporter Randy Wallace of Fox 26 News. "We were intimate. We were building a future together… I know how stubborn she can be… so I decided to sue and get my items back."
Nomi Mims, the exotic dancer, works at a strip club called "Treasures." The voluptuous damsel said she's been stalked by customers in the past. But this is her first time getting sued. "I don't believe in loans because I don't want to pay anybody back," Nomi explained. "I've given him gifts too. How do I get my booty and boobs back?"
"I've heard of strippers suing customers, but never of customers suing strippers," Nomi continued.
"It's the most ridiculous thing I ever heard in my life… I should've ended it a long time ago."
Nomi said she and Robert were never a couple. But she still considers him a friend.
That said, there's no way in hell she's giving him his money back.
She gave that n*gga some vulva. That should be enough.
"No refunds in the strip club," Nomi said.
"We ain't got no layaway plans either."
Whose side are you on? Nomi or Robert?
Watch the hilarious interview.
Share your thoughts.