Obama attacks 'cancel culture.'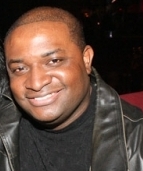 Blog King, Mass Appeal
ATLANTA — During a recent chinwag with CNN's Anderson Cooper, quondam President Barack Obama said he's worried about the state of democracy in the United States; mainly because Republicans have been "cowed into accepting" a series of positions that "would be unrecognizable and unacceptable even five years ago or a decade ago." The 59-year-old politician also expressed his disconcertment over the many pitfalls of "cancel culture" and how placing impractical expectations on people have sundered America. After all, nobody's perfect — right?
But here's where things get tricky: If you eschew Bill Gates' coronavirus vaccine, you're canceled.
If you lambaste far-left radicalism and/or "Woke" lifestyles, you're canceled.
So wouldn't that make Barack part of the problem?
The 44th president discussed the matter with his daughters, 19-year-old Sasha and 22-year-old Malia. "I think a lot of the dangers of cancel culture, and we're just going to be condemning people all the time, at least among my daughters they will acknowledge sometimes among their peer group or in college campuses you'll see folks going overboard," Barack told Cooper.
"They have a pretty good sense of look we don't want, we don't expect everybody to be perfect. We don't expect everybody to be politically correct all the time. But we're going to call out institutions or individuals if they are being cruel, if they are discriminating against people. We do want to raise awareness."
Do you agree with Barack?
Has cancel culture divided America?
Watch the interview.
Share your thoughts.