Black teen mom busted, charged.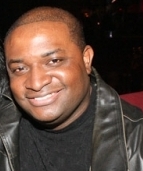 Blog King, Mass Appeal
HIALEA — Bryunna Joyce, a 19-year-old black chick, was thrown in the slammer after she filmed herself smacking and suffocating her 5-week-old daughter then sent the video to her baby daddy as reprisal, telling him, "You don't think I won't kill her? I'll just act like it's an accident." The heinous ordeal transpired Sunday following a domestic dispute in Hialea, Florida. According to police reports, Bryunna grabbed the infant by the throat, slapped her multiple times, called her a "bitch," then threatened to feed her cat food.
Bryunna also put a blanket over the child's head for 37 seconds as the neonate struggled for oxygen. "F*ck this baby," Bryunna told her baby daddy via text. "I'm treating your child like dogsh*t." After receiving the video, the distraught dad sent footage to the Florida Department of Children and Families. Bryunna was busted and charged with child abuse, child neglect and domestic battery by strangulation.
The baby is recovering at the hospital.
Watch the disturbing video.
Share your thoughts.