Kid Rock called partygoers 'fags.'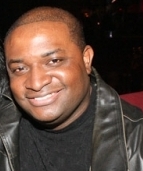 Blog King, Mass Appeal
SMITHVILLE — Embattled artist Kid Rock is catching hell after he called his fans a bunch of "faggots" during a live performance at a Smithville, Tennessee bar. The homophobic rant transpired last weekend. It was also captured on video. While rocking the stage at FishLipz Bar and Grill, a drunken Kid Rock lambasted fans for using cellphones to film his show. "You f*cking faggots with your iPhones out… you can post this dick right here," the 50-year-old lyricist told the crowd while gesturing to his penis.
In his defense, security repeatedly told patrons filming is prohibited.
This ain't the first time Kid Rock acted a fool on stage. If you recall, in November 2019, the "Cowboy" rapper was jettisoned by bouncers when he yelled, "I don't like Oprah Winfrey or Joy Behar… they can suck a dick sideways!" He also led chants of "F*ck Oprah Winfrey" and "F*ck Kathie Lee Gifford!" 
So the Detroit native appears to have issues with women and gays.
Watch Kid Rock's homophobic rant.
Share your thoughts.