Mo'Nique is under fire for telling African American women how to dress in public
Mo'Nique slams Nubian women.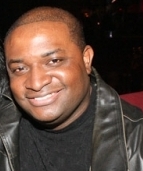 Blog King, Mass Appeal
ATLANTA — Blacklisted comic Mo'Nique is under fire again after she accused slothful black women of having no pride in their physical appearance. The 53-year-old Oscar winner blew a gasket the other day when she descried hordes of Nubian popsies donning bonnets and headscarves in public. "As we begin to walk through the airport, I saw so many, actually too many to count… but I saw so many of our young sisters in head bonnets, scarves, slippers, pajamas, blankets wrapped around them — and this is how they are showing up to the airport," Mo'Nique ranted via Instagram Live. "When did we step away from, 'Let me make sure I'm presentable when I leave my home. Let me make sure I'm representing the family I created. So that if I'm out on the street, I look like I have pride in myself?'"
Mo'Nique also implored black chicks to comb their tresses.
Fans were understandably pissed. Many lambasted Mo'Nique for excoriating black women on what they can and can't wear while others were quick to mention outward appearance doesn't necessarily reflect a person's level of pride. Not to mention Mo'Nique made the comments while looking homely herself.
Talk about the pot calling the kettle black.
"You're literally in robe, no bra, hair not done talking to the PUBLIC about presentation?" one fan wrote.
"Please tell me this is a joke and you're trying to prove a point."
It should be noted bonnets and headscarves are traditionally worn by African American hotties to safeguard their natural hair, especially during bedtime. So it's a cultural thing. Mo'Nique is basically exhorting sistas to conform to white societal standards. Does that make her a sellout?
Watch Mo'Nique's public service announcement.
Share your thoughts.