Donald Trump eyeing return.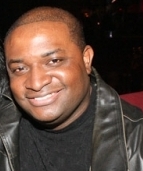 Blog King, Mass Appeal
WASHINGTON — Make America Great Again? Donald Trump has been running around telling proponents he's gonna be reinstated as president sometime in August. Now there's a slim chance he'll get his wish. That's because a recent poll, conducted by Politico and Morning Consult, shows 29 percent of self-identified Republicans believe the 74-year-old businessman will reassume the métier of Commander-in-Chief by year's end. "That's actually something that appears to be resonating fairly deeply with Republican voters," Morning Consult senior editor Cameron Easley said Wednesday on SiriusXM.
It should be noted a decisive majority of Republicans believe Trump is full of sh*t, with 39 percent saying it's "not likely at all" he'll be brought back and 22 percent saying it's "not very likely." Also, roughly 84 percent of Democrats believe there's not a snowball's chance in hell of a presidential return.
Still, 29 percent of GOP voters is an "eye-popping number." Right now there's no Reinstatement Clause within the U.S. Constitution. But, if fraud occurred, an amendment would make it possible. Charles C.W. Cooke of the National Review called Trump delusional for thinking he can return to the White House.
"The scale of Trump's delusion is quite startling," Cooke vented.
"It is a rejection of reality, a rejection of law, and, ultimately, a rejection of the entire system of American government. There is no Reinstatement Clause within the United States Constitution. Hell, there is nothing even approximating a Reinstatement Clause within the United States Constitution." 
In a separate poll, 77 percent of voters said they believe America's democracy has gone to hell in a handbasket and that includes 82 percent of Republicans and 77 percent of Democrats. Yikes!
Would you like to see Trump back in office?
Was the election stolen from him?
Are you happy with President Joe Biden?
Share your thoughts.