New video gave veracity to assertion Obamas are gay
Are Barack & Michelle gay?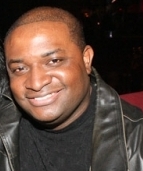 Blog King, Mass Appeal
CHICAGO — A compilation video has gone viral that lends veracity to the assertion quondam President Barack Obama (né Barry Soetoro) is gay and whilom First Lady Michelle Obama (né Michael Lavaughn Robinson) is a transgender woman . If you recall, Joan Rivers was the first celeb to drop the homo bombshell and she was subsequently killed during a routine laryngoscopy. "We already have [a gay president] with Obama," Joan told a news reporter when asked if America will ever elect a fudge-packin' president. "You know Michelle is a tranny… a transgender. We all know." He-she speculation ran rampant when Michelle performed a choreographic sequence on "The Ellen DeGeneres Show" and viewers descried what appears to be an anaconda-like phallus wiggling underneath her white trousers. Makes you wonder whose f*ckin' who? Barack also let the cat out the bag when he accidentally called his wife "Michael" more than once on national television.
"Michael and I," Barack said during a military oration on September 30, 2011.
Keep in mind, a straight man would never address his woman with a dude's name.
As for the children? Skeptics believe their two daughters — Sasha and Malia — are progenies of surrogates Martin Nesbitt and Dr. Anita Blanchard. Both are family friends from Chicago. Barack, if you recall, was the first sitting president in U.S. history to endorse gay marriage. Now we know why. Here's more food for thought: In Hebrew, Bārāq means "Lightning" and Bâmâh means "High Place of Worship" which explains why Barry altered his moniker.
The King James Bible reads: "And he said unto them, I beheld Satan as lightning fall from heaven."
Damn.
Was Joan Rivers telling the truth?
Are the Obamas trapped in the closet?
Watch the alarming video.
Share your thoughts.