Kevin Hart rips 'cancel culture.'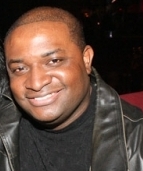 Blog King, Mass Appeal
LOS ANGELES — "Ride Along" star Kevin Hart has had it up to here with "Cancel Culture" and he's ready to get off his manikin ass and do something about it. During a recent chinwag with the Sunday Times, the diminutive humorist said everybody should "shut the f*ck up" when it comes to judging comedians. "If somebody has done something truly damaging then, absolutely, a consequence should be attached," Kevin explained. "But when you just talk about… nonsense? When you're talking, 'Someone said! They need to be taken [down]!' Shut the f*ck up! What are you talking about?"
"When did we get to a point where life was supposed to be perfect?" Kevin continued. "Where people were supposed to operate perfectly all the time? I don't understand. I don't expect perfection from my kids. I don't expect it from my wife, friends, employees. Because, last I checked, the only way you grow up is from f*ckng up. I don't know a kid who hasn't f*cked up or done some dumb sh*t."
Kevin admitted he's been victimized multiple times by finger-pointing assholes. The 41-year-old comic tweeted a series of homophobic remarks and it cost him his métier of hosting the Oscars. "I've been canceled, what, three or four times? Never bothered," he vented. "If you allow it to have an effect on you, it will. Personally, that's not how I operate. I understand people are human. Everyone can change."
Kevin is also sick and tired of haters saying he's not funny. He clapped back via Twitter. "I have 3 stand up comedy specials that fall in the top 10 highest grossing comedy specials of all time… 2 of my specials are in the top 3 of all time," he wrote in a series of tweets.
"I have been the highest grossing comedian in entertainment for years now… I have also been the highest grossing comedian in the box office with over 4 billion in earnings. I have also turned my comedic talent into a place of business and branding and radio and other revenue streams."
"The hate/slander fuels me to do more," he added.
Do you agree with Kevin?
Is it time for everybody to "shut the f*ck up?"
Watch Kevin's chat with the Breakfast Club.
Share your thoughts.