Mobile strip club confiscates park.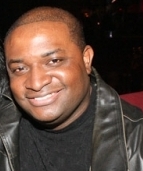 Blog King, Mass Appeal
CHICAGO — The Windy City is now known for clear heels. Authorities in Chicago are searching for an illegal mobile strip club that's confiscated several parks and playgrounds throughout the city. The outdoor Gentlemen's Club is comprised of exotic dancers, gang members and bouncers. Each rump shaker is given a diminutive dance floor coupled with a stripper pole to entice pedestrians. The most recent striptease went down at a recreational area for children near the University of Chicago.
The twerk-fest was also captured on video.
Cell phone footage shows a horde of scantily clad popsies gyrating their hips and sliding down poles as concupiscent patrons shoved mazuma down their G-strings. Dollar bills were also scattered across the lawn. So you can tell it's a profitable business. Are you impressed by the group's inventiveness?
Do you want a mobile strip club in your city?
Watch the disturbing video.
Share your thoughts.