La La & Carmelo 'calling it quits.'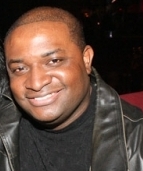 Blog King, Mass Appeal
NEW YORK — "When a woman's fed up…" You can stick a fork in La La Anthony's marriage because it's done. The 41-year-old basketball wife is divorcing Portland Trail Blazers forward Carmelo Anthony after eleven years of holy matrimony. La La filed dissolution indentures Thursday in New York on the grounds of irreconcilable differences. The estranged lovebirds have been sundered for months. Now they've officially called it quits; albeit on amicable terms. If you recall, La La tried to egress the union in 2017 after Melo got some pussy on the side. But they appeared to reconcile after he effectuated more begging than Keith Sweat.
"He wants to make it work and is trying not to lose his family," an insider told E! News at the time. "La La is the one that has all the control now and Carmelo is giving her whatever she needs, but he is fighting for her hard and he knows he messed up big time."
Sh*t, he didn't try too hard.
Melo, 37, cheated on her again in 2019.
The aforementioned infidelity coupled with the "Stay-At-Home" quarantine for COVID-19 sealed their cessation. They were, however, astute enough to sign a prenup. La La and Melo got hitched in 2010 and their nuptials were televised by VH1 as part of their reality TV series "La La's Full Court Wedding."
They share a 14-year-old son, Kiyan.
But Melo has more kids outside the marriage. One of his side chicks is reportedly gravid with twins.
La La is a former video jockey for MTV.
Melo is an 18-year NBA veteran.
Do you agree with their decision to dissever?
Should they stay amalgamated for the kid?
Share your thoughts.