Brady, Mahomes Madden NFL 22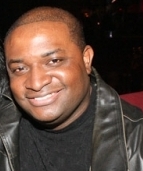 Blog King, Mass Appeal
KANSAS CITY — The old G.O.A.T. and baby G.O.A.T. are together again. Less than a year after squaring off in Super Bowl LV, Tampa Bay Buccaneers quarterback Tom Brady and Kansas City Chiefs signal-caller Patrick Mahomes will aggrandize the cover of "Madden NFL 22" — the MVP edition. It's the video game's 34th installment since its debut in 1988. EA Sports made the announcement Thursday. It's the first time two players will appear together since "Madden NFL 10" when Arizona Cardinals receiver Larry Fitzgerald and Pittsburgh Steelers safety Troy Polumalu shared the accolade.
Mahomes, widely regarded as being the face of the league, is starting to make a habit of this Madden thing. The 25-year-old wunderkind was also featured on the wrapping of "Madden NFL 20" which came on the heels of his MVP season. Brady was featured on the cover of "Madden NFL 18" which means he and Mahomes are the first athletes to be featured on the Madden cover twice. Not bad.
"It's really cool," Mahomes told Zach Frydenlund of Yahoo Sports. "Obviously growing up, you always wanted to be on the Madden cover and I was able to do that a couple of years ago and now, being with the all-time great like Tom Brady, I mean, it really is a cool thing and, uh, to be able to have that for the rest of my life and to be able to show my kids the Madden covers. It's really cool."
Watch the "Madden NFL 22" trailer.
Share your thoughts.