Asian store owner thwacks customer.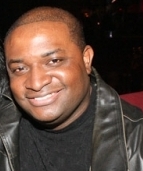 Blog King, Mass Appeal
DALLAS — She was lookin' for a fight and they gave her one. Law enforcement officials in Texas are investigating after an Asian store owner beat the sh*t out of a black female customer as his co-worker held her at gunpoint. The sweet and sour ass-whuppin' went down inside a convenience store in Dallas. It was also captured on video. Cell phone footage shows the Negro Karen cussin' out the Korean cashier after going behind the counter. She was reportedly pissed about gettin' swindled on a cigarette purchase.
"Don't disrespect me," the woman yelled.
"I'll beat your ass!"
The proprietor then punched the lady several times in the countenance and torso as another employee pistol-whipped her. A black man standing in line wanted to succor the woman but the gun scared him off. "He got a pistol," he told another customer. "That's the only reason why I haven't went back there yet."
"I'm gonna get him when he come out," he added.
A third employee creeped up from behind with a hammer.
He was about to bash the lady's skull in.
In a separate incident, an Asian store owner in New Orleans pummeled a black woman.
The rash of Asian hate crimes nationwide have Koreans on edge.
Was the owner justified in beating her ass?
Should black people continue to patronize Asian businesses?
Watch disturbing footage of both incidents.
Share your thoughts.