Raiders lineman comes out closet.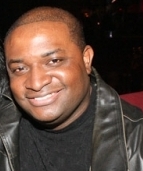 Blog King, Mass Appeal
LAS VEGAS — The NFL is officially "Woke." That's because Carl Nassib, defensive lineman for the Las Vegas Raiders, came out the closet Monday in celebration of LGBT Pride Month — becoming the first active player in NFL history to announce he's gay. Not surprised. Always knew the Raiders were a bunch of pussies. Nassib disseminated the homo communiqué via Instagram Live. "What's up people," he said. "I'm at my house in West Chester, Pennsylvania. I just wanted to take a quick moment to say that I'm gay. I've been meaning to do this for a while now, but finally feel comfortable getting it off my chest. I really have the best life, the best family, friends and job a guy can ask for."
"I'm a pretty private person so I hope you guys know that I'm not doing this for attention," Nassib continued. "I just think that representation and visibility are so important. I actually hope that one day, videos like this and the whole coming out process are not necessary, but until then I will do my best and my part to cultivate a culture that's accepting and compassionate and I'm going to start by donating $100,000 to the Trevor Project. They're an incredible organization, they're the number one suicide-prevention service for LGBTQ youth in America."
Nassib said he's been gay for 15 years. But he was too scared to reveal his homosexuality… until now. NFL Commissioner Roger Goodell issued a statement in support of Nassib's coming out party. "The NFL family is proud of Carl for courageously sharing his truth today," Goodell wrote.
"Representation matters. We share his hope that someday soon statements like his will no longer be newsworthy as we march toward full equality for the LGBTQ+ community. We wish Carl the best of luck this coming season."
If you recall, Michael Sam was the first openly gay player to be drafted into the NFL seven years ago. But, he didn't make the team. Rumor has it he wasn't accepted in the locker room. Will Nassib suffer a homogeneous kismet? Should the Raiders change their silver and black team colors to fruity rainbow?
Would Nassib be better off in the National Gay Flag Football League (NGFFL)?
For more info on the Gay Bowl, visit NGFFL.org.
Watch Nassib make the big announcement.
Share your thoughts.