Sesame Street is officially "Woke."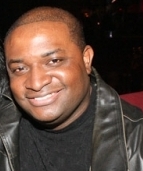 Blog King, Mass Appeal
NEW YORK — First, we learned Bert and Ernie are a gay couple. Now this: The stratagem of globalists entails transmogrifying heterosexuals into homosexuals to expedite the new world order which makes sense. After all, international sovereignty is much simpler to procure minus hypermasculinity. But, for that to transpire, the machination must include programming sexual orientation into greenhorn children. During Thursday's Family Day episode in celebration of Pride Month, Sesame Street unleashed its first LGBTQ family featuring two gay fathers and their daughter.
No bullsh*t.
A pair of homo dads just in time for Father's Day.
Sesame Street is officially "Woke."
Nina, played by Suki Lopez, introduced her gay brother (Chris Costa) and his husband (Alex Weisman) to Elmo and his coterie of queer acquaintances. The aforementioned daughter is portrayed by Olivia Perez. Alan Muraoka, an actor on the show, co-directed the episode. He conveyed his jubilation via Facebook.
"Sesame Street has always been a welcoming place of diversity and inclusion," Alan wrote. "So I'm excited to introduce Nina's brother Dave, his husband Frank, and their daughter Mia to our sunny street. Love is love and we are so happy to add this special family to our Sesame family."
Parents are understandably pissed and there's threats of a boycott.
Do you agree with the new gay direction of Sesame Street?
Are heterosexuals becoming an endangered species?
Watch the disturbing episode.
Share your thoughts.