Khloé & Tristan calling it quits.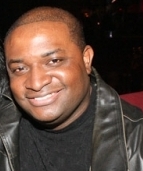 Blog King, Mass Appeal
LOS ANGELES — You can stick a fork in Khloé Kardashian's relationship because it's done. The 36-year-old reality TV star and her baby daddy, Boston Celtics forward Tristan Thompson, are calling it quits… again… amid Tristan's latest cheating scandal. Khloé concocted the cessation after a vixen named Sydney Chase claimed she gave Tristan some vulva. The 30-year-old baller denied copulation ever took place. He also threatened to sue Sydney's ass for defamation of character.
But Tristan's protestation fell upon deaf ears.
Khloé has apparently had enough.
"They had been working through the cheating rumors for the last couple of weeks," an insider told E! News. "But Khloé told Tristan he lost all of her trust and the relationship could not be repaired. Khloé really tried, but ultimately, felt too betrayed by him. She's done and says she will not go back."
If you recall, Khloé took Tristan back in February 2019 after he was caught swappin' spit with family friend Jordyn Woods. Tristan was also spotted making a champagne room ingress with a trio of popsies plus a dude during a Friday night soirée on June 18th. Rumor has it they had an orgy that lasted 30 minutes.
That's 3 strikes you're out which means Khloé is done.
The insider said the quondam lovebirds are sundering on amicable terms and they're committed to co-parenting their 3-year-old daughter, True. The threesome also spent Father's Day together.
Do you agree with Khloé's decision to break things off?
Should they stick it out for True?
Share your thoughts.