O.J. Simpson supports gays.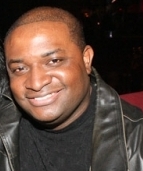 Blog King, Mass Appeal
LAS VEGAS — Carl Nassib, defensive lineman for the Las Vegas Raiders, came out the closet earlier this week — becoming the first active player in NFL history to proclaim he's packin' fudge. But he ain't the only homo befouling the league. Disgraced Hall of Famer O.J. Simpson said he played alongside several gay athletes who were too chicken to publicize their homosexuality. O.J. (nicknamed "The Juice") spoke out in support of Nassib shortly after the homo announcement.
"Aye [Nassib], more power to you, man. That's terrific," O.J. said in a Twitter video.
"You know, over the years people have asked me 'Hey man, did you play with gay athletes?' Of course, I did. They're everywhere in every profession. It's no different in football as there would be in whatever. You know, post office workers or police officers, any profession, you have it."
"I mean they may not come out. But, they are there," O.J. continued. "Trust me. I gotta say this, I do protest what's happening down in New Zealand. They're allowing [Laurel] Hubbard, the weightlifter-transgender-female weight lifter, to compete in the Olympics. Now that's, as far as I'm concerned, wrong. He was born biologically a guy. Men are biologically stronger, faster, and in most cases have more endurance than females."
O.J., 73, ain't the only Hall of Famer fulminating against New Zealand.
Green Bay Packers legend Brett Favre is also not in favor of Laurel competing in the Olympics. "It's a man competing as a woman," Favre vented in a recent podcast. "That's unfair. It's not fair for a man, even if this person wants to be a woman or feels compelled — if you want to become the opposite sex, that's fine. I got no problem with it. But you can't compete against — males cannot compete against females."
Hall of Famer Warren Moon admitted he had several gay teammates as well.
Is it time for all homosexual athletes to come out?
Will today's "Woke" culture sabotage the NFL?
Watch O.J. show Nassib some love.
Share your thoughts.