Warren Buffett dumps Bill Gates.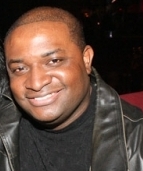 Blog King, Mass Appeal
SEATTLE — Seems everybody's divorcing Bill Gates these days. First, the Microsoft originator lost his wife of 27 years. Now Warren Buffett is leaving his Satanic ass. The 90-year-old investor resigned from the Bill & Melinda Gates Foundation on Wednesday for no damn reason. Buffett also announced he's gonna donate a mind-boggling $4.1 billion worth of Berkshire Hathaway shares to these five foundations: Bill & Melinda Gates Foundation, Susan Thompson Buffett Foundation, Sherwood Foundation, Howard G. Buffett Foundation and NoVo Foundation. "Today is a milestone for me," Buffett said in a statement.
"In 2006, I pledged to distribute all of my Berkshire Hathaway shares — more than 99% of my net worth — to philanthropy. With today's $4.1 billion distribution, I'm halfway there."
"For years I have been a trustee — an inactive trustee at that — at only one recipient of my funds: the Bill and Melinda Gates Foundation (BMG)," Buffett continued. "I am now resigning from that post."
Buffet served on the executive board along with Bill and Melinda. His abrupt resignation comes on the heels of Melinda's divorce filing in May. Bill, the primary charitable funder of the COVID-19 vaccine, has a patent (060606) that's allegedly designed to transform vaccinated humans into cryptocurrency "Miners."
That's not a misprint.
His patent number contains "666" also known as Satan's "Mark of the Beast."
This could explain why everybody's jumpin' ship.
Share your thoughts.