Hotel Cat-Fight: Employee attacks angry customer at Embassy Suites in Atlanta
Front desk clerk pummels a guest.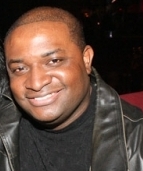 Blog King, Mass Appeal
ATLANTA — Law enforcement officials in the Dirty South are investigating after a black hotel receptionist beat the sh*t out of a black female customer in front of guests and staff members. The bout of fisticuffs went down at the front desk of the Embassy Suites by Hilton Atlanta Galleria. It was also captured on video. Cell phone footage shows the masked employee thwacking the Negro Karen in the countenance with an office phone before ripping off her wig. The donnybrook then spilled into the lobby.
All hell broke loose when the customer accosted the associate, calling her "disrespectful" because she wouldn't approve a discounted room rate. The ratchet damsel also vowed to "f*ck [her] up." After the employee snatched the artificial hair, she held it up high in the air in a triumphant manner. The beatdown was recorded by someone donning a camouflage jacket. Not one person stepped in to conciliate.
Word on the street claims the receptionist was fired.
Now she's back on food stamps.
Watch the disturbing video.
Share your thoughts.