Instagram model murdered her son.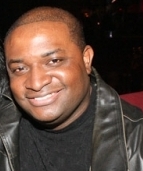 Blog King, Mass Appeal
SAN JOSE, Calif — Samantha Moreno Rodriguez of San Jose, California will spend the rest of her miserable existence behind bars after she asphyxiated her 7-year-old autistic son so that she can start a "new life" with another dude. According to police reports, the 35-year-old Instagram model murdered her son — Liam Husted — then dumped his cadaver in a remote area outside Las Vegas. Hikers found Liam's naked corpse behind the bush near Mountain Spring on May 28th. Prior to the filicide, Samantha left her baby daddy — Nicholas Husted — a note that read: "I'm sorry I had to do it like this. I'm going to try and get a house for Liam and I, and we can talk about this in the future." Turns out, the Casey Anthony wannabe wanted no part of that.
Lieutenant Ray Spencer with the Las Vegas Metro Homicide Department told a room full of reporters, "There's every indication that when she left San Jose that she was intending on starting a new life." Samantha was arrested June 8th inside a Denver restaurant while on a breakfast date with her new man.
Lieutenant Spencer said she "was dressed up and had makeup on."
Samantha was also dolled up with cosmetics in her mugshot.
Nicholas defended his baby mama despite the fact she was non compos mentis. "I don't think she was a bad mom," he told the Las Vegas Review Journal. "She had a time of weakness, and she is going to pay for it." She's gonna pay alright. Samantha was slapped with multiple charges, including murder.
Now she can spend her "new life" in the penitentiary.
Watch Samantha's court appearance and the press conference.
Share your thoughts.