Showtime Cruz favors Mahomes.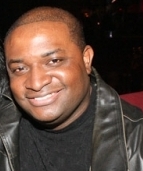 Blog King, Mass Appeal
MIDLAND — Kansas City Chiefs quarterback Patrick Mahomes has a Mini-Me clone (à la Dr. Evil) who goes by the moniker Santi "Showtime" Cruz. The talented fourth-grader is only 10-years-old. But he looks, acts and plays football comparable to Mahomes. Not to mention both are Texas natives, both possess a cannon for an arm and they even share the same Foghorn Leghorn coiffure. Mahomes, 25, and Cruz recently met at a youth football camp so they're quite familiar with each other. They were also featured in this week's episode of "No Days Off" — a YouTube series sponsored by Oakley.
"I met Patrick Mahomes yesterday," Cruz said. "He actually signed my football [and] gave me some advice." To call the dual-threat QB a gridiron junkie would be a vast understatement. Cruz eats, sleeps and breathes football. "A typical day for me consists of speed and agility in the morning and drills to get my feet faster and better footwork," the youngster explained. See, Cruz even trains like a pro athlete.
Many scouts believe Showtime Cruz will become the next Mahomes in 15 years.
Do you envision stardom in his future?
Could he end up being the next great quarterback in Kansas City?
Watch the show.
Share your thoughts.