Lil Nas X kisses backup dancer.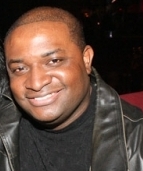 Blog King, Mass Appeal
LOS ANGELES — A few weeks ago, Lil Nas X delivered the gayest performance in "Saturday Night Live" history. Sunday night, inside the Microsoft Theater in Los Angeles, the 22-year-old homosexual upped the ante by delivering the gayest performance in "BET Awards" history. Donning gold Egyptian apparel to pay tribute to Michael Jackson's "Remember the Time," a scantily clad Lil Nas X (né Montero Lamar Hill) and his sextet of fudge packin' twerkers celebrated LGBT Pride Month by putting on a "Woke" choreographic conception for the ages while performing his hellish single "Montero."
Lil Nas X wrapped up the show with a passionate tongue kiss with one of the gay dancers. They swapped spit for roughly 3 seconds. Yuck! That's disgusting! Prior to that, another homo sniffed his crotch. The entire performance was borderline pornographic. Homophobes were understandably pissed.
One twitter user wrote, "DONT USE AFRICAN CULTURE FOR SH*T LIKE THIS!!!!!!! RESPECT OUR ANCESTORS." Lil Nas X clapped back, saying,"y'all really like to pretend homosexuality didn't exist in african culture." Rapper P. Diddy, a closet homosexual, lauded Lil Nas X's performance via social media.
"Lil Nas X did that!!!" Diddy wrote.
"Be fearless!!!"
BET (Black Entertainment Television) is owned by Viacom, a white company.
Is it time for the network to change its name?
Did Lil Nas X cross the line?
Watch the disturbing performance.
Share your thoughts.