White man is now transracial Korean.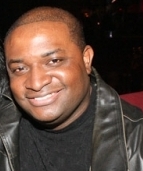 Blog King, Mass Appeal
LONDON — Carl Nassib, defensive end for the Las Vegas Raiders, raised eyebrows last week when he announced he's gay. But he ain't the only one with a bombshell. Oli London made headlines Monday when he became the first man to come out the closet as a "transracial Korean." Oli was born a white dude but, after undergoing eighteen plastic surgeries, he's now a Korean male in the mold of singer Park Ji-min. The British son of a bitch shared several post-surgery pics online.
Oli's intumesced countenance is satiated with optical implants and you can tell his eyes were surgically re-shaped in a slanted direction to give him an Asian mien. For years, the "Christmas in Korea" vocalist told family members and friends he "always felt like he was Korean." Now he's getting his wish. Oli disseminated a video to offer an elucidation. He's asking to be accepted like a transgender person.
"I identify as Korean," he proclaimed.
"That's not just my culture but that's my home country. That's exactly how I look now. I know it's a little bit confusing for some people. Nobody's ever come out as Korean." 
Do you support Oli's decision?
Should transracial people be treated the same as transgenders?
Watch Oli's coming out video.
Share your thoughts.