Kataluna made tranny history.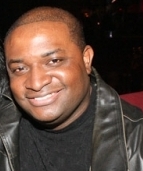 Blog King, Mass Appeal
LAS VEGAS — It's been one helluva Pride Month. Carl Nassib became the first NFL player to announce he's gay. Laurel Hubbard is competing in the Olympics. Now this: Kataluna Enriquez was crowned Miss Nevada on Sunday, making her the first transgender popsy in American history to compete in the Miss USA pageant. The Filipino-American used a "Woke" platform with a cynosure on gender identity to defeat 21 biological women inside the South Point Hotel Casino in Las Vegas.
Kataluna, 27, said she went through hell and back to win.
"I didn't have the easiest journey in life," she recounted. "I struggled with physical and sexual abuse. I struggled with mental health. I didn't have much growing up. I didn't have support. But I'm still able to thrive, and I'm still able to survive and become a trailblazer for many."
Kataluna also thanked the LGBTQ community via Instagram.
"My win is our win. We just made history. Happy Pride," she wrote.
Kataluna will now turn her immediate attention to the upcoming Miss USA competition which will be held on November 29th. If she wins, Kataluna will join Spain's Angela Ponce as the only trannies to participate in the Miss Universe pageant. Rumor has it Kataluna still has a penis which explains why they canceled the swimsuit competiton. Should chicks with dicks be allowed to compete against biological beauties?
Do trannies need their own pageant?
Should real women be pissed?
Watch Kataluna shake her ass on the runway.
Share your thoughts.