Bill Cosby is free, sentence vacated.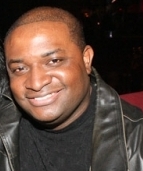 Blog King, Mass Appeal
PHILADELPHIA — "Hey, Hey, Hey!" Bill Cosby finally got his independence close to Independence Day. That's because the 83-year-old comedian had his sexual assault conviction rescinded Wednesday afternoon by the Pennsylvania Supreme Court. A seven-member panel determined Cosby didn't get a fair trial due to a mere technicality. So instead of being incarcerated ten years at a maximum-security penitentiary, the "Cosby Show" star was granted manumission after three. America's Dad was exonerated around 2 p.m. eastern time.
Cosby is now back home in Philly sucking JELL-O pudding pops.
The "Fat Albert" voice actor later tweeted a vindication photo of himself with his fist raised and eyes closed, with the caption: "I have never changed my stance nor my story. I have always maintained my innocence. Thank you to all my fans, supporters and friends who stood by me through this ordeal. Special thanks to the Pennsylvania Supreme Court for upholding the rules of law."
Cosby's accusers are absolutely pissed.
"My stomach is lurching and I'm deeply distressed at the injustice of the whole thing," complainant Victoria Valentino told ABC News as soon as she heard Cosby's sentence was abrogated. "He's a sociopath. He's a serial rapist. This is a man who has no conscience, he has no sense of remorse."
Another alleged victim, Sammie Mays, called Cosby's release "disrespectful and despicable."
Conversely, Harvey Weinstein's lawyers praised the overturn.
Cosby, if you recall, was arrested in 2015 (during the pinnacle of the #MeToo Movement) after 60 women accused him of slipping them a mickey as a prelude to unwarranted copulation. Most of the allegations dated back to the 80s and 90s. A jury convicted Cosby in April 2018. He was found guilty on three counts of aggravated indecent assault against Andrea Constand, a whilom Temple University employee.
Constand lambasted the ruling, saying it could "discourage other victims of sexual assault from coming forward."
Do you agree with the Supreme Court's decision?
Was Cosby wrongfully convicted?
Should he file a calumny lawsuit?
Should he take Camille back after she left his ass hangin?
Watch the press conference.
Share your thoughts.