Kelly Clarkson gettin' a divorce.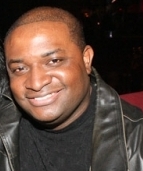 Blog King, Mass Appeal
LOS ANGELES — The coronavirus pandemic strikes again! You can stick a fork in Kelly Clarkson's marriage because it's done. The season one "American Idol" winner is divorcing her gold diggin' husband, Brandon Blackstock, after 8 years of holy matrimony. They share two children: River Rose and Remington Alexander. Kelly's lawyer, Laura Wasser, filed dissolution indentures Friday on the grounds of irreconcilable differences. Kelly wants out so bad, she's asking the judge to grant an expedited cessation. As far as she's concerned, pecuniary issues and child custody arrangements can be worked out later.
The 39-year-old talk show host is sick of Brandon and she wants her freedom now.
Kelly has a prenup in place but Brandon is challenging it, claiming it's erroneous. So, for the time being, Brandon is receiving provisional alimony but word on the street claims it's about to become perpetual. Kelly has temporary primary custody of the kids and that's also expected to become permanent.
Can't blame Brandon for being a moocher. After all, Kelly has lots of mazuma. She recently purchased a mansion in Toluca Lake, near Burbank Studios where her talk show is filmed. She's also expected to take over the big afternoon time slot that belongs to the soon to be defunct "Ellen DeGeneres Show."
Brandon, who served as Kelly's manager, is seeking $436,000 per month in spousal support.
Kelly claims he's already purloined millions of dollars from her.
Share your thoughts.