Tina Gonzalez screwed inmate.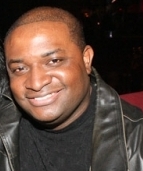 Blog King, Mass Appeal
FRESNO — This week's "I F*cked Up A Good Job Award" goes to California prison guard Tina Gonzalez who was fired and incarcerated after she f*cked an inmate in full view of other jailbirds. The felonious act of copulation went down inside the Fresno County Jail. According to court docs, Tina — an unhappily married woman — cut a coochie hole in her uniform pants then allowed the convict to ejaculate in her while eleven other prisoners ogled in hilarity. The prepossessing blonde also provided contraband liquor, razor blades, a cell phone and jailhouse intelligence that put the lives of other officers at risk.
Tina, 26, pleaded no contest to a felony count of alcohol possession, a felony count of sexual activity by a detention facility employee, and a misdemeanor count of cellular device possession with intent to deliver to an inmate. The sexy Latina was sentenced Tuesday to 7 months in prison and 2 years of probation.
Tina was busted and charged in May 2020. "I think what you did was terrible, stupid. You've ruined your career. You endangered your fellow officers," Judge Michael Idiart told her at sentencing. "But I also believe that people can redeem themselves. You have the rest of your life to prove that."
Tina blamed her dickless husband, claiming he didn't satisfy her in bed.
They reportedly have two children.
Thousands of fans flocked to Tina's Instagram page to descry her twerk videos.
Her cash app has also been activated.
Is the sentence fair?
Should Tina's husband share culpability?
Watch her court appearance.
Share your thoughts.