Cheetah & Keeta getting married.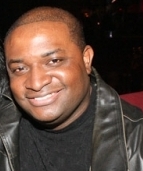 Blog King, Mass Appeal
KANSAS CITY — Tyreek Hill's Fourth of July weekend was brimming with fireworks and we're not talking about bottle rockets and sparklers. That's because the Kansas City Chiefs star proposed to his inamorata, Keeta Vaccaro, and received a resounding "yes!" Tyreek, who goes by the moniker "Cheetah," popped the question during a surprise photoshoot. As Keeta posed for pics, members of Tyreek's retinue peeled away the backdrop to unveil those 4 connubial words: "Will you marry me?"
Seconds later, Tyreek genuflected with a diamond ring in hand before asking the question himself. A diminutive fireworks display quickly ensued. Tyreek, 27, and Keeta have been knockin' boots for years but they didn't become an item until December. The gridiron soulmates recently purchased a new mansion.
Keeta is a model, social media influencer and entrepreneur.
She's also the sister of former New Orleans Saints safety Kenny Vaccaro.
Are you happy for Cheetah and Keeta?
Watch the lovebirds discuss their engagement.
Share your thoughts.