Rachel Nichols 'catching hell.'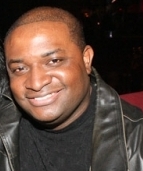 Blog King, Mass Appeal
BRISTOL — Rachel Nichols, a white anchor for ESPN's "The Jump," is catching hell after she was caught on tape lambasting "NBA Countdown" host Maria Taylor who's African American. Rachel, 47, spewed a series of hot mic comments during a secretly recorded chinwag with LeBron James' publicist — Adam Mendelsohn. The 26-year veteran basically called Maria a token black who purloined her métier as host of the 2020 NBA Finals because ESPN was "feeling pressure" on diversity. Rachel was asked to take a demotion from anchor to sideline reporter to accommodate Maria. She politely declined. "I wish Maria Taylor all the success in the world — she covers football, she covers basketball," Rachel said in July 2020.
"If you need to give her more things to do because you are feeling pressure about your crappy longtime record on diversity — which, by the way, I know personally from the female side of it — like, go for it. Just find it somewhere else. You are not going to find it from me or taking my thing away."
Rachel apologized to Maria, 34, on national television Monday afternoon — a day before game one of the 2021 NBA Finals featuring the Milwaukee Bucks versus Phoenix Suns. "The first thing they teach you in journalism school is don't be the story, and I don't plan to break that rule today or distract from a fantastic Finals," Rachel explained while on the air with co-hosts Richard Jefferson and Kendrick Perkins.
"But I also don't want to let this moment pass without saying how much I respect, how much I value our colleagues here at ESPN, how deeply, deeply sorry I am for disappointing those I hurt, particularly Maria Taylor, and how grateful I am to be part of this outstanding team."
Mariah Rose (daughter of ESPN analyst Jalen Rose) slammed Rachel in a TikTok video, saying she used nepotism to get her job at ESPN. Rachel's mother-in-law is ABC legend Diane Sawyer. ABC owns ESPN.
Maria also played basketball. Rachel didn't.
Are ESPN officials using tokenism to satisfy a "Woke" agenda?
Was Rachel's apology necessary?
Do male viewers prefer Maria because she's younger and sexier?
Check out Rachel's leaked diatribe and Mariah's riposte.
Share your thoughts.