Russian pornstar commits suicide.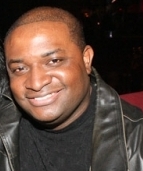 Blog King, Mass Appeal
RUSSIA — Here's some "22 Jump Street" for your ass: Law enforcement officials in St. Petersburg, Russia are probing after porn star Kristina Lisina (aka Kris the Foxx) dived from the 22nd floor of a high-rise building to her death. She was only 29. The ghastly ordeal transpired in the residential area of the Nevsky District. It was also captured on video. Surveillance footage shows Kristina ingress the property while ingesting a bag of chips. Donning a pink hoodie, the G-String Diva hopped on the elevator and ascended to the top floor. You can tell she was nervous as hell because she kept pacing back and forth. Seconds later, you can see Kristina's body crash into the pavement near the building's main entrance.
Investigators found a coin in her hand that contained the inscription: "You are always in my heart."
Kristina's boyfriend, Rustam, implored her subscribers on Pornhub and OnlyFans to indemnify the mortuary for sepulture costs. "Greetings to all! 06/29/2021 my girlfriend, Kristina Lisina, also known as Kris the Foxx, passed away," Rustam wrote. "For a funeral, 70-80 thousand rubles are required. We ask all those who are not indifferent to help financially and repost."
A close source said Kristina became melancholic after she failed to become barefoot and pregnant. The adult entertainer was ready to quit the porn industry and start a family. But Rustam wasn't with it.
Watch the disturbing video.
Share your thoughts.