Mannie Fresh, Mia X and Juvenile: Vax That Thang
Juvenile & friends release vax song.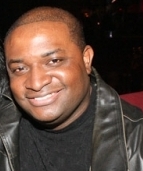 Blog King, Mass Appeal
NEW ORLEANS — Corpulent disc jockey Mannie Fresh and gangsta rapstress Mia X have linked up with Juvenile to rework his 1999 single "Back That Thang Up" into the new coronavirus vaccine anthem "Vax That Thang Up." The rump shaking collaboration was concocted as part of an urban inoculation campaign by BLK — the largest dating app for African American singles. The message is simple: No vax, No pussy. So it's certainly in everyone's best interest to get vaccinated. "Girl you looks good, won't you vax that thang up," Juvenile raps while making it rain with immunization cards. "You's a handsome young brotha, won't you vax that thang up. Dating in real life, you need to vax that thang up. Feeling freaky all night, you need to vax that thang up."
Mia X's verse is equally absurd.
"If you wanna get sticky and hot, go, go, go, go get the shot," she spits during the cessation. 
"If you wanna smash some dude named Scott, go, go, go, go get the shot."
When asked why they made such a ridiculous song, Juvenile said it's all about achieving herd immunity. "I just wanted to do something positive for my people and to stand in the front to show that I'm willing to sacrifice my life not just for me but also for my family," he explained. "We don't know what we're facing right now but we really do all need to be vaccinated so we can continue to do our thing and survive."
Keep in mind, penis shrinkage and abnormal menstrual cycles are among the many side effects of the COVID-19 panacea. Not to mention the vaccine's proprietor, Bill Gates, has a "666" patent in place that's allegedly geared towards transmogrifying vaccinated people into cryptocurrency "Miners."  
The vax is also satiated with Luciferase.
Watch the disturbing video.
Share your thoughts.