Porky Pig spoofs Notorious B.I.G.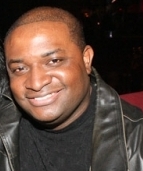 Blog King, Mass Appeal
HOLLYWOOD — Warner Bros. released a clip of Porky Pig rap battling Don Cheadle in LeBron James' new animated film "Space Jam: A New Legacy" and fans are pissed. In the clip, Daffy Duck calls out Porky onstage. "We're rappin' now? Show 'em who you really are Notorious P.I.G.," Daffy said, referring to the late Notorious B.I.G. Donning a gold chain and shades (à la Biggie Smalls), the stuttering hog proceeded to spit bars before dropping the mic. Porky also spewed his famous catchphrase, "That's all folks," as the crowd showered him with a thunderous round of applause. Fans went postal via Twitter.
One user wrote, "At first, I thought Space Jam 2 was just going to be a bad blockbuster. But now I'm thinking … this thing might be BAD. This might be 2021's answer to Baby Geniuses 2. WB may be sitting on one of those movies that goes down forever on the shortlist of the worst of all time."
Another fan tweeted, "I wanted to take my niece to go see Space Jam 2, more so so I could see it as a tribute to a movie that formed my childhood and love for hoops and MJ, but after watching 'Notorious P.I.G' rap…Boss Baby 2 it is."
Many viewers found the scene cringeworthy because the Notorious B.I.G. is dead.
Watch the disturbing clip.
Share your thoughts.