Poirier won again, McGregor injured.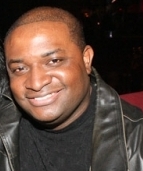 Blog King, Mass Appeal
LAS VEGAS — Saturday night's UFC 264 main event wasn't all it was cracked up to be (no pun intended). That's because Conor McGregor broke his leg towards the cessation of round one — making Dustin Poirier (28-6, 1 NC) a TKO winner via doctor's stoppage. The highly anticipated trilogy rematch took place inside T-Mobile Arena in Las Vegas. An ailing McGregor (22-6) was carried out on a stretcher as the capacity crowd booed in disappointment. "Everybody booing, you can kiss my whole asshole," Poirier, 32, vented in his postfight interview. "I beat the guy." Um… that's not entirely true.
The video replay showed McGregor's lower left leg buckle above the shin area as he attempted to plant his foot. It was a gruesome injury (à la Alex Smith). Referee Herb Dean stopped the fight at 5:00 of the first round. "This is not over," McGregor, 32, vowed during his chinwag with commentator Joe Rogan.
"If I have to take this outside, I'll take this outside."
Everybody and they mama showed up in attendance and that includes Dave Chappelle, Kourtney Kardashian, Justin Bieber, President Donald Trump, Travis Barker, Megan Fox and Kevin Durant. Floyd Mayweather placed a large wager on the fight, then thanked McGregor afterwards.
Mayweather tweeted a photo of his $50,000 betting slip with the caption, "Thanks for getting me paid!"
Poirier has now won 2 out of 3 against McGregor.
UFC president Dana White anticipates a 4th fight.
"When Conor is healed and ready to go, we'll do the rematch, I guess," White said.
Watch highlights, press conferences and interviews.
Share your thoughts.