Eddie's little boy banging Jasmin.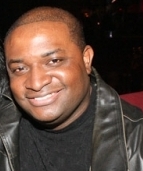 Blog King, Mass Appeal
HOLLYWOOD — It's a match made in Hollywood and it's Instagram-official. Eddie Murphy's 32-year-old son, Eric Murphy, is bangin' Martin Lawrence's 25-year-old daughter, Jasmin Lawrence, and word on the street claims he hit it from the back. Jasmin helped Eric celebrate his birthday on Saturday. The prepossessing damsel posted a few lovey-dovey photos on Instagram with the caption, "Happy birthday, my love! I'm so incredibly blessed to know you, to love you, and to have you by my side. Cheers to many more blessings, laughs, and beautiful memories! I love you so much!"
Damn, Eric must've wore it out. Jasmin wasn't the only one sharing pics. Eric disseminated a pair of photos on his Instagram page with the caption, "Head over heels in LOVE with YOU❤️❤️❤️❤️#myotherhalf #equallyyoked #iloveyou." Not trying to jinx 'em but at the rate they're going, wedding bells loom.
Eddie, 60, and Martin, 56, collaborated on the 1992 romantic comedy "Boomerang."
They also joined forces in the 1999 prison film "Life."
Martin has 3 daughters with Jasmin being the oldest.
Eddie has 10 kids total.
Do you envision Eric having that many?
Share your thoughts.