Jada Pinkett Smith shaves head bald.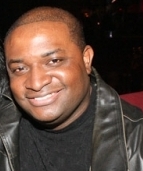 Blog King, Mass Appeal
HOLLYWOOD — Jada Pinkett Smith turns 50 in September and it appears she's already suffering a midlife crisis. That's because the 'Red Table' host shaved her head bald, claiming her 20-year-old daughter, Willow Smith, made her do it. Jada, who's struggled with Alopecia areata for years, disseminated a photo of her freshly shaved coiffure via Instagram with the caption, "Willow made me do it because it was time to let go. BUT … my 50's are bout to be Divinely lit with this shed❣️😜" Willow, who's rocking a buzz cut of her own, also shared a pic of her mom's new hairdo with the caption, "💕A gift is pure when it is given from the heart to the right person at the right time and at the right place, and when we expect nothing in return.🙏🏾"
Jada, if you recall, set the Internet ablaze a few years ago when she unveiled "issues with hair loss" during an episode of Red Table Talk, saying, "It was terrifying when it first started. I was in the shower one day and had just handfuls of hair in my hands and I was just like, 'Oh my god, am I going bald?'"
Are you a fan of Jada's bald head?
Would you prefer she don a wig and/or hair extensions?
Share your thoughts.