Mingo reportedly raped a little boy.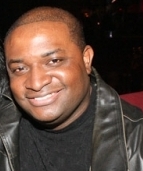 Blog King, Mass Appeal
ATLANTA — Carl Nassib ain't the only homo in the National Football League. That's because Atlanta Falcons linebacker Barkevious Mingo was thrown in jail Thursday after he reportedly performed a fellatio on a 13-year-old boy. The alleged molestation transpired in July 2019 following a day of fun at Six Flags in Arlington, Texas. According to police reports, the child spent the night with Mingo and his teenage cousin at an Arlington hotel. While the boy was asleep, Mingo snuck into his room.
When the kid woke up around 3 a.m., he found Mingo in bed with him. That's when the LSU alum pulled down the boy's underwear and gave him head. The 30-year-old pass rusher also rubbed lotion on the minor's dick and butt crack prior to the blow job. Mingo was busted on a charge of indecency with a child.
"Mr. Mingo understands the seriousness of an accusation like this and the immediate negative impact it can have on a person's reputation, even when there is zero evidence," said Chris Lewis, one of Mingo's attorneys. "But, he also knows that he will be fully vindicated when the truth comes to light. When that happens, the true motivation of the accuser will be clear and unambiguous."
Lukas Garcia, Mingo's other lawyer, called the allegations "completely baseless" and spurious.
"These allegations are from over two years ago and are completely untrue," Garcia said.
"Mr. Mingo is the victim of a false claim, and we believe this is motivated by money or some other ulterior motive. We are confident when the truth comes to light, my client will be fully exonerated."
The Falcons released Mingo Saturday night after finding out he got arrested.
Do you think he's guilty?
Is the kid telling the truth?
Do you smell a money grab?
Did CTE play a factor?
Share your thoughts.