Detroit woman handles car thief.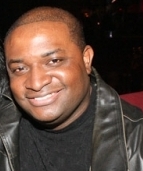 Blog King, Mass Appeal
DETROIT — A video has gone viral that shows Bianca Chambers — a Black chick in Detroit — dragging a teenage carjacker by his dreadlocks after she caught him getting his hair twisted at the barbershop with her Mercedes Benz parked out front. The beatdown transpired Wednesday afternoon at "7 Days West" hair salon located at Greenfield and Grand River. The braided miscreant went joyriding prior to getting his coiffure done. "I went inside, asked him if that was his car, and I hit him," Bianca told reporters.
"At that point, I was like… I'm not letting this man walk again."
Bianca, who has a boyfriend, called the Detroit Police Department 3 times. But it was to no avail.
So she decided to take matters into her own hands.
To add insult to injury, Bianca live-streamed the ass-whuppin' on Facebook Live. Cell phone footage shows her towing the malefactor like a repossessed car. "I slashed all the tires and I thought that he was gonna take off and I didn't know how long it was going to take police to pull up," Bianca recounted.
"I refused to let him pull off again."
Officers finally showed up and threw the thief in jail.
He had the car since Monday.
Bianca called him "the dumbest criminal" alive.
Watch the hilarious video and her news interview.
Share your thoughts.