Steelers backup QB Dwayne Haskins got pummeled by his wife for 'chasing thots'

Dwayne Haskins missing a tooth.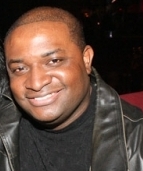 Blog King, Mass Appeal
LAS VEGAS — The Washington Football Team jettisoned quarterback Dwayne Haskins last season for being a pussy. A year later, it appears nothing has changed. That's because Dwayne's wife — Kalabrya Gondrezick — went to jail for knocking his tooth out. The ass-whuppin' transpired July 3rd inside their plush suite at The Cosmopolitan of Las Vegas shortly after they renewed their vows. According to police reports, the truculent lovebirds experienced contretemps when Dwayne and his retinue patronized Drais nightclub without Kalabrya and her friends. She accused him of flirting with other thots.
A bombardment of fisticuffs ensued and Kalabrya delivered her best Mike Tyson impersonation. Not only did Dwayne get his tooth knocked out, he suffered a split upper lip and other muzzle injuries that "would most certainly require dental work." Kalabrya's knuckles were intumesced from thwacking him so much.
Dayuuummm!
Dwayne received fizzog treatment at Sunrise Hospital. Kalabrya was busted and charged with domestic battery. Dwayne posted a cryptic Instagram message on the heels of his wife's arrest, blaming society for his mare's nest. "If they don't have a story these days, they'll make one," he wrote, referencing Drake's 2016 song "9" from the "Views" album. "Life always on, man, I never get a break from it."
The good news is investigators found Dwayne's tooth in the hotel room.
Kalabrya knows a thing or two about rejigging people's countenances.
She's a medical aesthetician and certified cosmetic specialist.
Dwayne is a member of the Pittsburgh Steelers.
The couple got hitched in March after 2 years of dating.
Should they pursue an annulment?
Share your thoughts.