Karen snaps in Victoria's Secret.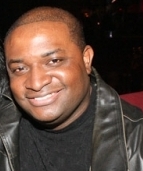 Blog King, Mass Appeal
SHORT HILLS — Law enforcement officials in New Jersey are investigating after a white woman spewed a screeching paroxysm while attacking a black lady at Victoria's Secret. The tantrum transpired inside a mall in Short Hills. It was also captured on video. Cell phone footage shows Abigail Elphick (aka Victoria's Secret Karen) confronting Ijeoma Ukenta who was simply trying to redeem her coupon for complimentary panties. The Nubian shopper was astute enough to record the hissy fit to safeguard herself against white privilege.
"Oh my God! Do you see this?" Ijeoma said while live-streaming the flare-up. "I never thought nothing like this would happen to me. She just tried to run and hit me. Karen had a breakdown. She tried to hit me."
Realizing she was caught on camera, a lachrymose Abigail snapped. "I didn't try to hit you, please don't record me," she begged as employees and customers watched in disbelief. "Don't record my mental breakdown, please, please." Seconds later, Abigail started writhing on the floor in acute agony.
It's arguably the biggest meltdown in Victoria's Secret history.
"Get her away from me!" Abigail screamed.
"Get her away from me!"
When another patron asked Ijeoma to put away the phone, she politely declined.
"This is to protect me," Ijeoma explained.
"Once the law get here who they gone believe? Her white ass or my black ass?"
Abigail is a teacher's assistant so it's probably safe to assume her métier's in jeopardy.
Watch the disturbing video.
Share your thoughts.