Ben Zobrist's wife "cheated" on him with marriage counselor, now she wants 60%
Ben Zobrist's wife seeking $4 million.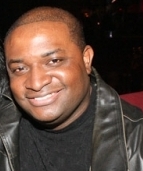 Blog King, Mass Appeal
NASHVILLE — Here's another reason to remain skeptical of pastors. Ben Zobrist, the cuckold who helped the Kansas City Royals win the 2015 World Series, took a leave of absence from the Chicago Cubs in May 2019 after he found out his wife — Julianna Zobrist — f*cked their minister, Byron Yawn, who also served as their marriage counselor. Now Julianna is suing Ben for lost wages, claiming he's "guilty of failing to preserve marital assets." Ain't that a bitch? Not only did she cheat on Ben, she's suing his ass for taking time off work to cope.
Not to mention Pastor Yawn defrauded Ben's charity foundation for which he worked and he f*cked Julianna during counseling sessions while Ben, 40, was on the road playing baseball Now that's some sexual healing for your ass. Damn, with pulpit pimps like Yawn who needs enemies?
Julianna's attorney, Marlene Eskind Moses, filed indentures in Williamson County, Tennessee on July 14th seeking an additional $4 million. "In 2019, he had a contract with the Chicago Cubs for ($12 million), but since he only played for 2 months, his salary was prorated and he only earned ($4.5 million) of the ($12 million) he could have earned," the court document states.
Julianna also told the judge Ben "intentionally and voluntarily stopped working" and "essentially went from the top of his game to basically giving up, which caused a massive loss in income." Ben's lawyer, Helen S. Rogers, called Julianna's lawsuit "utterly absurd" given the fact she gave up the ass to Pastor Yawn.
"Rather than accepting blame for having torn her husband's heart out by having an affair with their pastor, she expected him to be able to totally focus in an elite athletic job that required (100%) of his physical and mental energy," Rogers wrote in response.
"It is Mrs. Zobrist, by having the extramarital affair… and not disclosing the true extent of her affair, that caused him such extreme mental distress and difficulty that resulted in an inability to finish his long and very successful career in the way that he had hoped for and planned for."
Ben claims Julianna, 36, overspent from their marital estate by "at least $691,602.86" and, instead of accepting an even split, she's seeking 60% of their assets. The Gospel singer even had the audacity to throw Pastor Yawn a soirée that cost $30,000. Ben and Julianna share a trio of young children: 5-year-old Blaise Royal Zobrist, 9-year-old Kruse Allegra Zobrist and 12-year-old Zion Benjamin Zobrist.
Should Ben pay Julianna the extra $4 million?
Or, is it cheaper to remunerate a hitman?
Share your thoughts.