Celebrities slam COVID vaccine.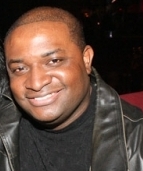 Blog King, Mass Appeal
HOLLYWOOD — A video has gone viral that shows several celebrities lambasting Bill Gates' coronavirus vaccine. Comedian Eddie Griffin said he's eschewing the jab because "Bill Gates ain't no doctor." During a recent chinwag with Dr. Oz, talk show host Wendy Williams echoed a similar sentiment. "I don't trust it," she said. "Doctors are really smart people but doctors don't know everything. I'm not getting the vaccine Dr. Oz. I don't trust it." Presidential candidate Kanye West labeled the panacea "The Mark of the Beast." Space X honcho Elon Musk said an inoculation won't be necessary because he's "not at risk for Covid." When asked if he's putting the health of his employees at risk, Elon replied: "They can stay home."
Facebook CEO Mark Zuckerberg violated his own website's COVID-19 policy when he accidentally said the vaccine modifies people's DNA. Lord have mercy. Rapper Offset from the hip-hop trio "Migos" said celebrities and politicians are injected with placebos and/or different pharmaceuticals than regular folks.
Willie D, member of the Geto Boys, said he don't trust the government or the vaccine. "I'd rather take my chances," he explained. Latin rap artist Pitbull drew a juxtaposition between the coronavirus outbreak and communism. He also implored viewers to look into "Event 201" — a pandemic rehearsal orchestrated by the John Hopkins Center for Health Security and the Bill & Melinda Gates Foundation.
Keep in mind, the "Event 201" simulation took place in 2019.
A year later, the pandemic hit.
Is it a coincidence?
Watch the alarming video.
Share your thoughts.