John Dillermand facing backlash.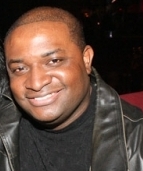 Blog King, Mass Appeal
DENMARK — The worldwide stratagem to transmogrify kids into debauchees continues. A Danish broadcaster released a controversial stop-motion animated children's television series called "John Dillermand (aka John Pee-Pee)." It's about a pervert with a prehensile, uncontrollable penis and he uses it to accomplish any task such as walking a dog, starting a barbecue grill, using it as a tightrope in a circus act and operating a lawnmower. John's dick, which resembles a 400-foot garden hose, also rescues kids from danger.
The series is aimed at young whippersnappers ages 4 to 8 and there's 20 episodes.
The theme song goes: "John Pee-Pee, John Pee-Pee. He has the world's longest pee-pee. There's almost nothing he can't do with it. He can swing it around, he can get a little embarrassed. He can save the whole world if he's just allowed. John Pee-Pee, John Pee-Pee, John Peeeee-Peeeee!"
Parents are understandably pissed and there's threats of a boycott.
Have network officials lost their damn minds?
Watch the disturbing video.
Share your thoughts.