The Simpsons released COVID-19 vaccine spoof
Simpsons spoof vaccine rollout.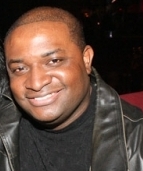 Blog King, Mass Appeal
HOLLYWOOD — The Simpsons released a cartoon to poke a little fun at the COVID-19 vaccine and the animation has gone mad viral. The 2-minute clip shows an African American doctor attempting to give Bart Simpson the jab by any means necessary. First, the physician tried to inoculate the kid with a pair of syringes. But Bart was simply too fast. "See you later, inoculator!" he said while leaping through a window. The doctor replied, "You can run but nobody escapes the needle." Not to be outdone, the deranged vax pusher infiltrated Bart's school and hid inside his locker. Then he commandeered a crop duster and released the bioweapon as Bart ran for his life through a cornfield. Moments later, the clinician followed Bart to a nearby carnival where he accidentally injects Mike Tyson. "Black on black violence must end," Mike said as he punched the doctor in the jaw. "That was for Dr. King." The physician and his accomplice eventually held Bart down and jabbed him against his will. The doctor also hoodwinked his dad, Homer Simpson, into signing a negligence disclaimer to thwart litigation.
"That was a malpractice waiver, fool," said the evil negro as he ran off into the sunset.
The Simpsons, if you recall, predicted the coronavirus pandemic in 1993.
CDC agents are now going door-to-door to give people the vaccine.
Watch the crazy cartoon.
Share your thoughts.