Missy & Mandingo removing shackles.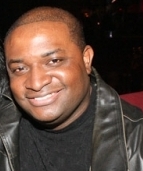 Blog King, Mass Appeal
JACKSON, Miss — The Twitter world was set ablaze on Wednesday when a swirling couple disseminated engagement photos of their slavery-themed wedding. The conjugal photoshoot took place in what appears to be a sugar plantation. One of the pictures shows a negro slave on his knees kissing the hand of Massa's white daughter. Another photo shows Missy unlocking the shackles on her Mandingo lover. The blonde popsy is rockin' a floral frock and white bonnet.
The Kunta Kinte wannabe is decked out in an ivory shirt and straw hat.
The caption of the gallery reads: "1842. Days passed and everything changed, our love got stronger and stronger, he was no longer a slave, he was part of the family." Twitter reaction was priceless. One user wrote, "A SLAVERY THEMED WEDDING SHOOT?! His whole family has to disown him for this sh*t, Jesus Christ!" Another added, "Who raised this man! These engagement pics are crazy. You fell in love because she freed you from slavery???? So the wedding going to be at the plantation?"
The identity of the monochrome lovebirds is unknown.
Their user names are blocked out.
Do you support the Roots theme?
Do they need their asses kicked?
Is the photoshoot fake?
Share your thoughts.